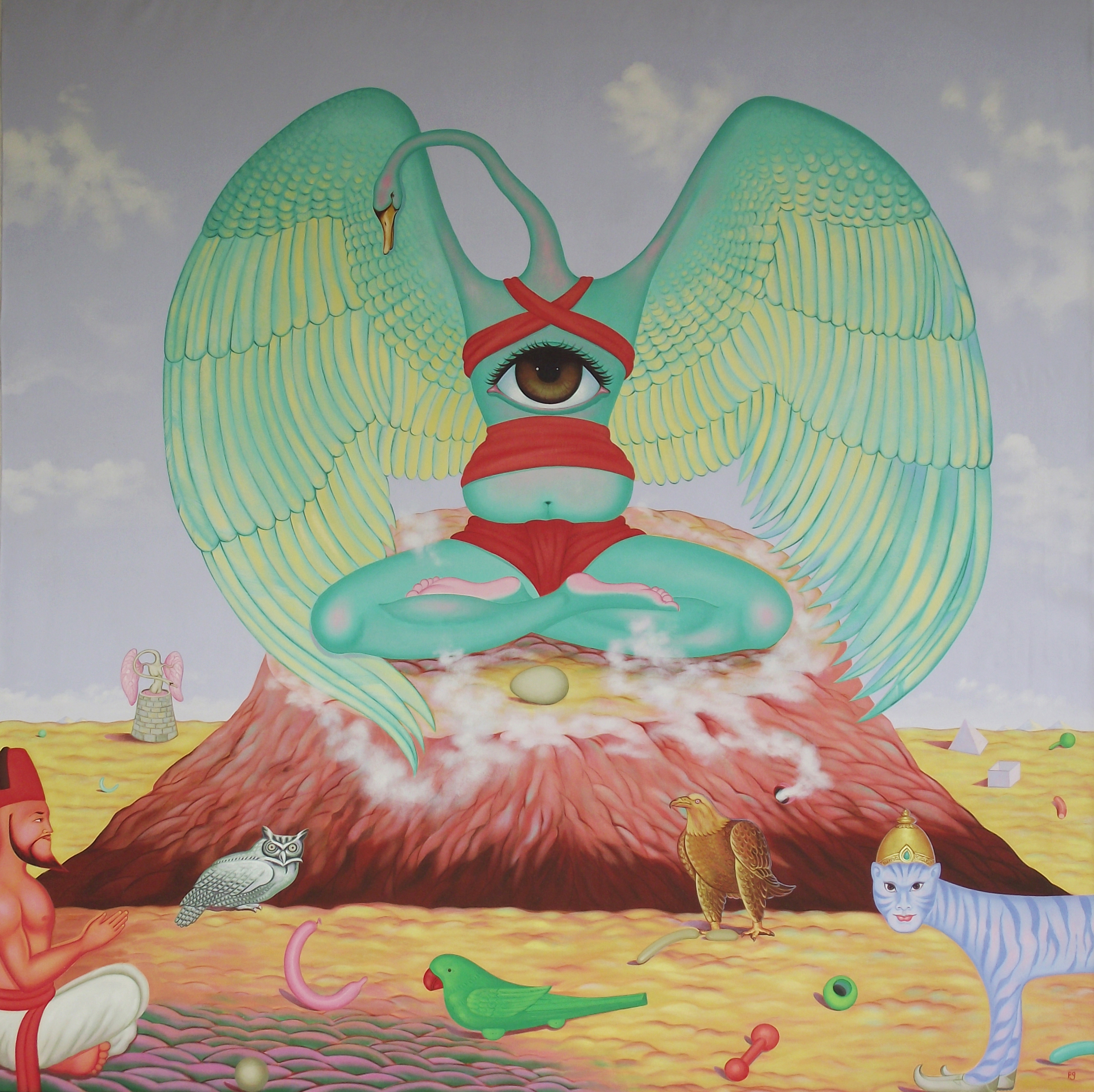 Chiselling reality in a surreal plane
P.G Dinesh
My working methodology is very intuitive. There are no preparatory drawings or sketches but intuition governs the forms and characters that take up the space on my canvas. A conditioned quality of emotions, expressing varied messages is bought forth to my canvas filtered through many parameters that are either my surroundings that I have internalized through time or a comment on the external reality that affects me or on which I would like to use my art to present a narrative based commentary.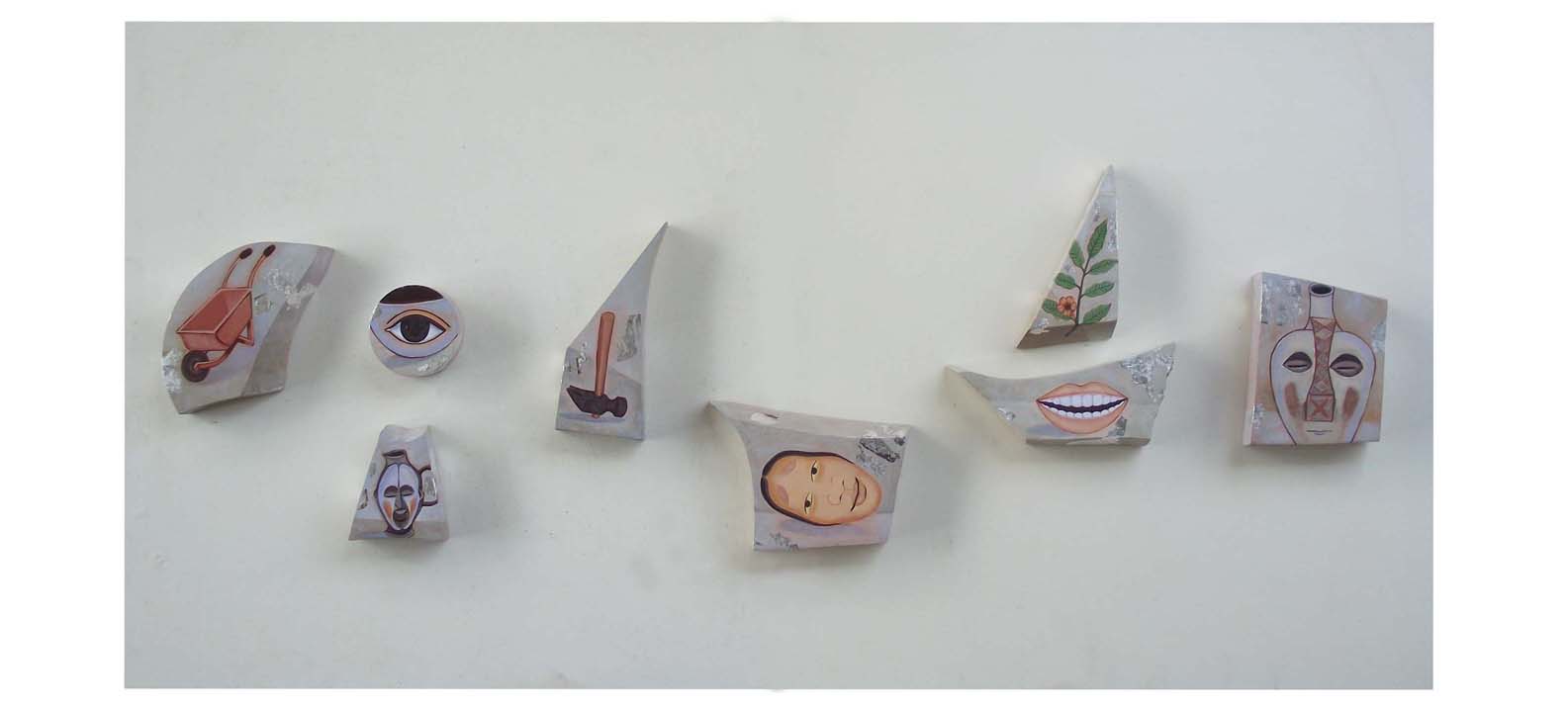 I have tried to absorb various experiences from life to translate them into a process that helps me generate the context for my art. From creating cartoons and illustrations for children's books to painting on wooden boxes, since I came from a family of carpenters, each of these experiences have added a dimension to the layered meaning of my art.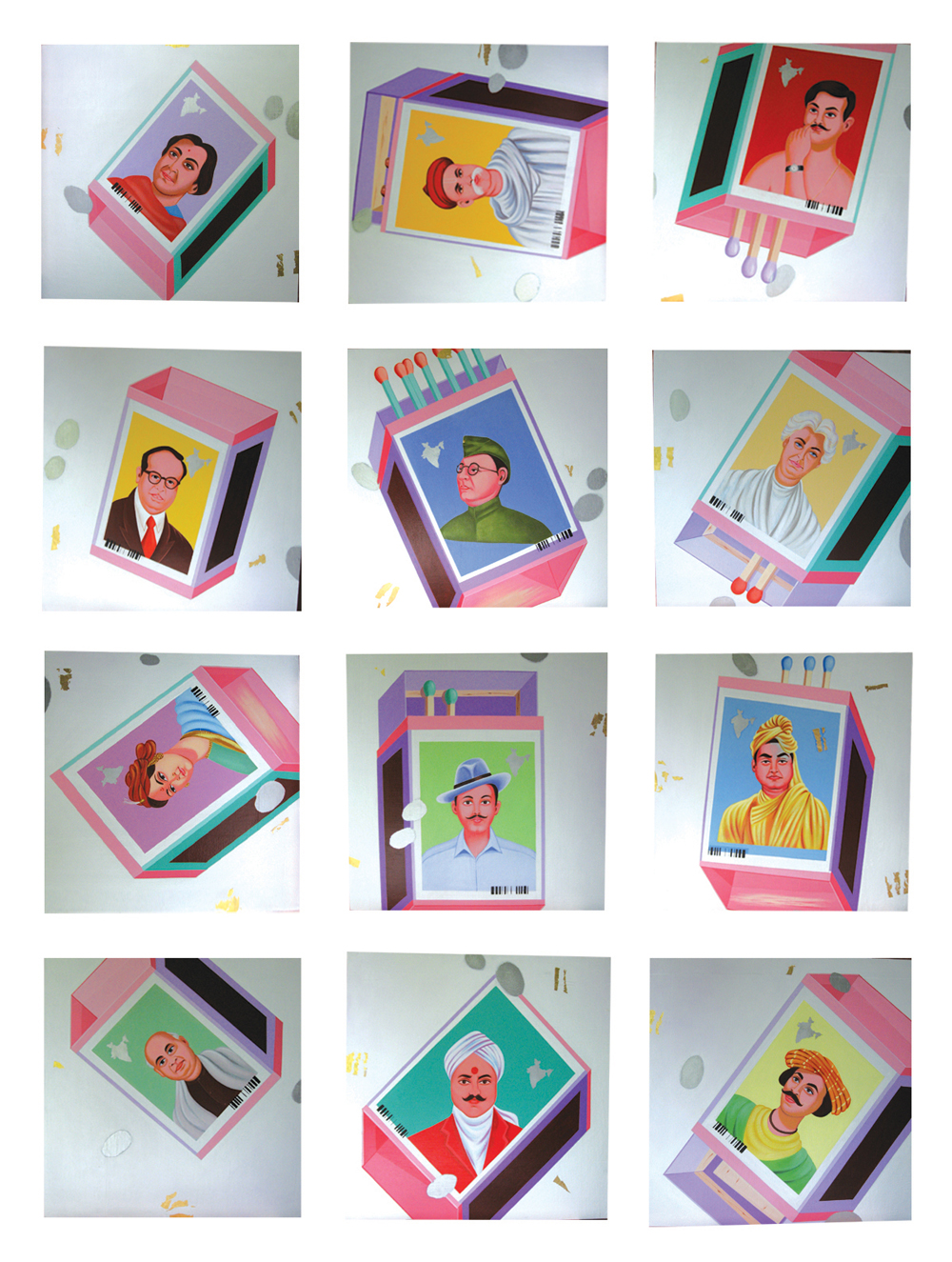 Creating a world of fiction through illustration for children, I feel, translated into a satire and sarcasm that I could convey through morphed imagery of beings. Each being that I create to be a protagonist or an actor on my stage [canvas] is identifiable in parts but as a whole remains an alien to the viewer.
The identification of the parts leads the viewer on a quest to know why the morphing has taken place, why the head is not on the right body. This quest is the dialogue that is my primary intent; the interaction and the questioning by the viewer. This interaction and interpretation, the to and fro camaraderie between my theatre and the viewer puts life into the actors, the morphed beings of my reality. The morphed heads, the non-human yet human bodied creatures are also used to depict the non-reality of our surrounding. The satire of the posing family, the mockery made of the mythological past. I do not give human heads but those of animals, for nobody is really true to himself.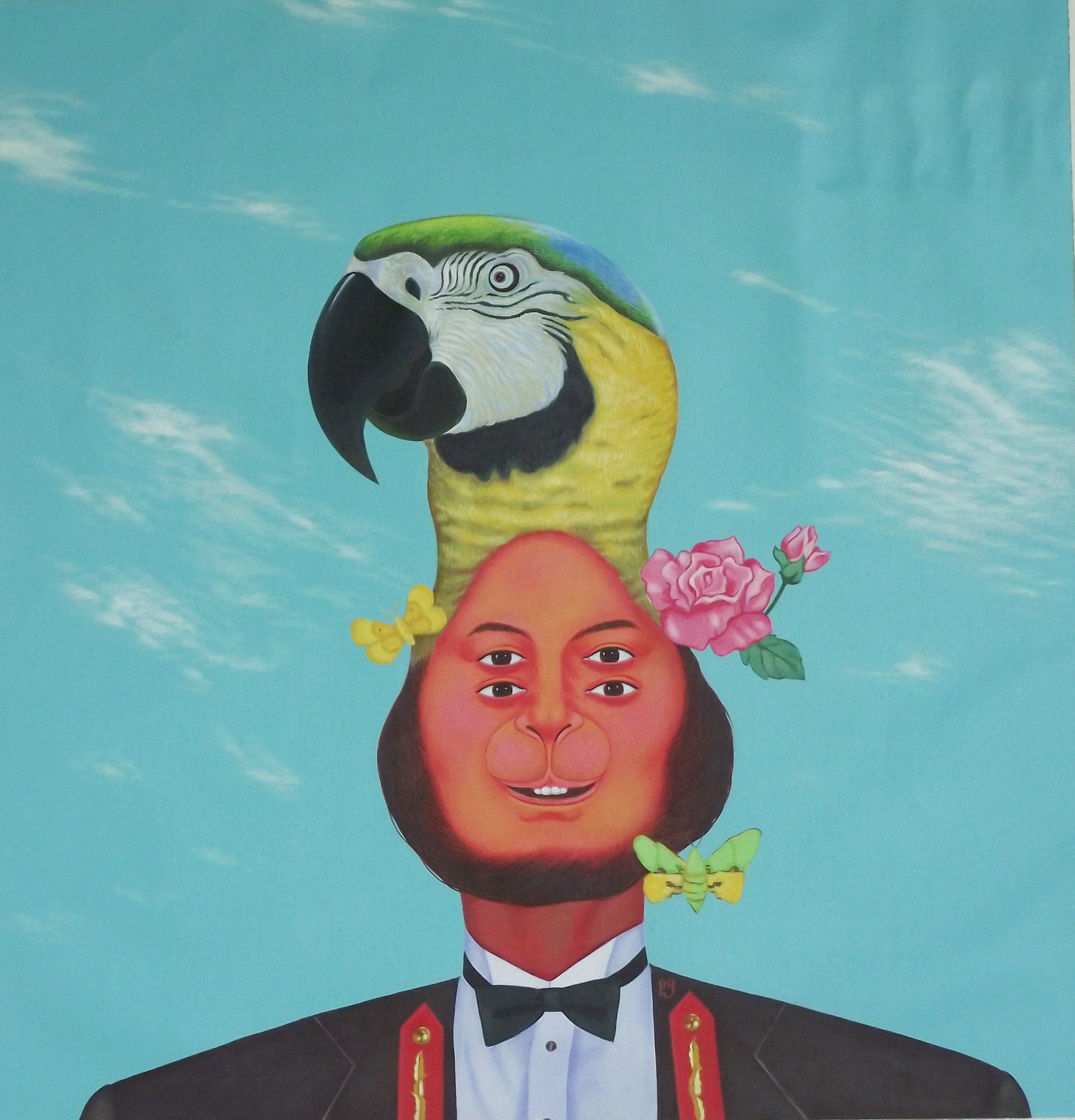 Many times I represent the many facets of one persona through multiple non-being beings on the canvas, sometimes being introspective I represent the multiple facets of me. The theatre is set to project the personal idiosyncrasies, generalizing mythology and creating provocative settings for known idioms in religion and culture. There is a surreal quality that I try and induce into my art only to exaggerate the satire and sarcasm, the feel of the unreal and the narrative through a moment in time. P.G DINESH